Our Experience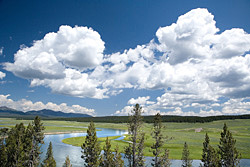 Bob Ryan has been in the Investment Management profession for over twenty years. Bob is both a CERTIFIED FINANCIAL PLANNER™ and an Accredited Investment Fiduciary® which is a designation he uses to support Corporate Retirement Plan clients. In addition, Bob combines a strong educational background including an Economics degree from Wake Forest University along with his business management experience to help his clients manage their own complex financial situations.
Bob feels that being a business owner himself puts him in a unique position to assist other business owners with their financial plans. Investment management experience cannot be taught; but instead, it must be aquired, studied, learned from and refined over time. Bob is an ardent believer in the power of compounding to create long term wealth. Bob is also a student of a specialized subset in our industry called Behavioral Finance which was pioneered by one of his mentors, Benjamin Graham. By studying behavioral finance, Bob believes he helps clients understand how their emotions can impact their investment decisions and ultimate success.
Another valuable experience we've gained by working with many different clients over twenty years is that we have seen the different ways clients approach and think about retirement. So, when new clients seek our advice, we have many real client experiences to draw from as we create a new financial plan together.